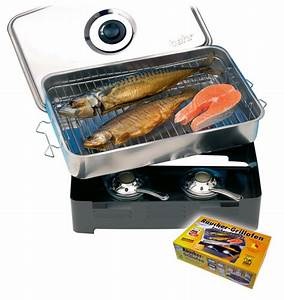 Behr Double Burner Fish Smoker
€59.95
The Behr Double Burner Fish Smoker is the perfect way to smoke your catch and give you a quick and easy way to make delicious fish dishes.
Made from stainless steel, this smoker is highly durable and tough, designed for long lasting use. You can sprinkle a thin, even layer of the sawdust along the bottom of the oven and put the lattice into position and lay your fish with other food stuffs onto the lattice and slide on the lid.
Simply fill the fuel containers with methylated spirits, place under the oven and light. After approximately 8 to 15 minutes the fire has extinguished and your fish will be prepared. This special form of pressure smoking gives a delicious, succulent smoky taste to your fish.
In stock