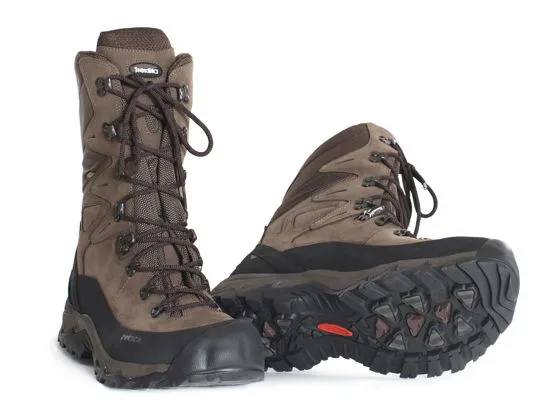 Treksta Oslo Hunting/Hiking Boots
€240.00
Treksta Oslo Hunting/Hiking Boots
UPPER GORE-TEX Extended Comfort Footwear / waterproof Oily Nubuck Leather / Rubber Band Toe cap
SOLE
CONSTRUCTION Midsole – Moulded EVA / N-2 Moulded Tech Board Outsole – Hyper grip(HGNGS with ICE LOCK) Sock liner
NESTFIT
The conventional shoe last in the past has always been made for a generalized foot shape. From the earliest days till now, there has not been much change in the shape of the shoe last. Treksta Nest FIT technology finally was born out of measurements taken from around 20,000 individual feet; human feet just like yours.
HYPERGRIP
At Treksta, we dont believe in compromise. While other shoes force you to choose between grip and durability, HyperGripss proprietary rubber compound gives you the best of both.
ICE LOCK
Necessity is the mother of invention. The idea for IceLock arose from waking up to snow covered path on a morning when we had a big run planned. Also, it came from the perfect day hike that was cut short when the path turned from dirt to packed snow as the elevation of the hill increased.
GORE-TEX
The GORE-TEX membrane is the heart of all GORE-TEX products. It contains over 9 billion microscopic pores per square inch. These pores are 20,000times smaller than a water droplet, but 700times larger than a water vapor molecule, which makes the GORE-TEX membrane completely waterproof from the outside, while allowing perspiration to escape from the inside.
UPPER GORE-TEX Extended Comfort Footwear / waterproof Oily Nubuck Leather / Rubber Band Toe cap SOLE CONSTRUCTION Midsole – Moulded EVA / N-2 Moulded Tech Board Outsole – Hyper grip(HGNGS with ICE LOCK) Sock liner.
Additional information
| | |
| --- | --- |
| Size | 8 (42), 9 (43), 10 (44.5), 11 (46), 12 (47), 13 (48) |